Stucco Repair in Gilbert, Arizona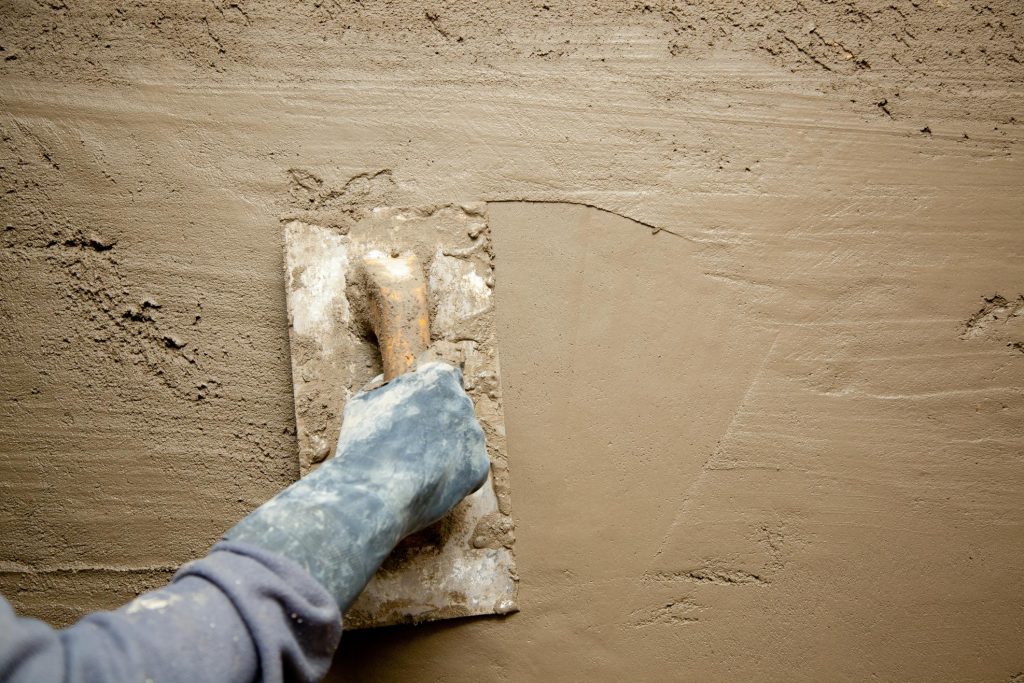 Stucco repair is also a major part of the services that we provide. Damage to your stucco finishing can often be compromising for your home or business. Your stucco does provide a level of protection for your interior and exterior walls, after all. This is why correctly tackling and repairing any damage that you notice, or cause, is of great importance. Our specialized repair services are designed to help you quickly and properly handle any damage to your stucco finishing, so you can still be sure that it will last and that your walls aren't compromised in any way.
The durability of stucco is one of its great benefits, but this doesn't mean it escapes damage entirely. There are a few different forms of damage that can occur to your stucco finishing. This includes relatively minor problems, like small cracks, all the way to things like holes. Damage to your finishing can cause a number of problems, as well as being very unsightly and not great for the look of your home or business. If begin to notice any damage, though, our service has got just what you need to restore your stucco to its previous condition.
Probably the most common damage that you will begin to notice is cracks. Cracks can begin to appear for many reasons. Though they aren't always a serious problem, they can be in some situations. If you notice any cracks in either your interior or exterior stucco, there's nothing that you need to worry about. Our repair service has that quick and easy solution to restore your stucco to its previous condition. That's because we specialize in crack repair as part of our overall repair services. In most cases, it's light and easy work that's relatively straightforward. So, there's not often hassle involved in crack repair.
Included in the repair services that we provide is patch repair. Patch repair is a simple and straightforward method that can be used to repair most kinds of damage that can occur to stucco finishing, including cracks, voids and even holes. The process involves a one-time application of an easy to apply stucco mixture. It's a quick and easy process, so there's no need to worry about having us around your home or business for an extended period of time. So, if you need damaged stucco repaired, chances are our patch repair service is the answer.
In some cases when making renovations or working on plumbing in your home, you may be required to cut out interior and exterior walls. Patching the area after the work is finished can be a challenging task for those inexperienced with plastering. For us, it's a piece of cake. We match the coloring and surface so you will never know a piece of the wall was ever cut out.
Stucco barriers on your property are prone to damage from time to time thanks to the elements, erosion, and simple aging. We repair, renovate and restore all types of plastered fencing, retaining walls, and privacy barriers.
Driving in out of your garage area usually isn't a problem. But sometimes, because of the tight spaces you must maneuver, you may run or back into the stucco siding surrounding the garage door opening. In that instance, a simple and inexpensive repair is needed to return the plaster to its previous state. You can do the job on your own or call on us for assistance.
For us, it's important that our team is professional and reliable. But why's that so important for you? Well, if you choose our professional team for any stucco repair work you need done, you can be guaranteed of getting the best results. But that's not where it stops, though. The true professionalism of our team also means that you'll get these results in the best possible timeframe. Whether around your home or business, we know that having people working can get in the way. But that's not a problem with our service in Gilbert, Chandler, Mesa, Phoenix, Santan Valley, and beyond.
If repair is not enough, we also provide outstanding stucco replacement services throughout Gilbert and suburban Phoenix.